Commercial Carpet Cleaners
Hiring Commercial Carpet Cleaners for Your Office
When you finally decide to restore the floor of your business or facility, the first step is contacting a suitable commercial carpet cleaning company.
Commercial carpet cleaners are the only professionals who offer the best floor cleaning services because they have all the tools and expertise necessary to do an exemplary job. Commercial carpet cleaning requires a wide range of tools and expertise for specialized cleaning i.e. treating floors, removing stubborn stains e.t.c.
Why Commercial Carpet Cleaning Companies are So Effective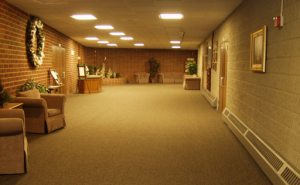 The commercial carpet cleaning company you choose plays a very important role in regards to the quality of services you get. Carpet cleaning in Illinois requires highly specialized services due to elements tracked into the office due to weather. For example, you may need the floor treated, highly pressurized vacuuming for problematic spots, and the elimination of physical residue to name a few. You must therefore choose a highly skilled professional who is equipped with all the necessary carpet cleaning tools to get the best results.
It is important to note that commercial carpet cleaning tools are more expensive to rent compared to other common carpet cleaning tools. It is therefore advisable to hire commercial carpet cleaners as opposed to trying to clean the carpet cleaning in-house.
The best commercial carpet cleaners have the most advanced tools and soap-free agents which are more efficient in cleaning. The best commercial carpet cleaners also clean without leaving residue behind once cleaning is complete.
Below is a video of some of the products commercial carpet cleaners use:
Additionally, they have specialized machinery i.e. machinery with built-in heating elements which helps to heat up floors for a few minutes to 200 degrees to help in breaking down stubborn residue and dirt in problematic areas.
Commercial offices or premises benefit a lot from specialized carpet cleaning companies because they use machinery that's quick and efficient i.e. they are capable of cleaning the entire building in one pass.
When you need to clean your carpets consider hiring a professional carpet cleaners like MLB Commercial Cleaning Service.  We offer the best carpet cleaning service in Illinois.
For a Free Quote, click this link.  Or call us at (630) 487-5671